NBA Big, Tall, and Plus Size NBA Apparel – Tee Shirts, Jackets, Jerseys, Hoodies
It's time to gear up for another NBA season and this year promises to be full of excitement, last second buzzer beaters, and classic match ups amongst the NBA greats.  Kevin Durant finally got his Championship in Golden St.  Will Lebron James be able to lead the Cleveland Cavaliers rebound and come back for another Championship?  Do the San Antonio Spurs have one more Championship caliber playoff run left in them? Who will be the sleeper team that comes out of nowhere to make some noise in the playoffs?  The dramatic story lines  that are just waiting to be told are what makes the NBA so exciting.
We review the top Online Stores that carry big, tall, and plus size NBA t-shirts, sweatshirt hoodies, jackets, jerseys, and sweatpants. If you need sizes in 2X, 3X, 4X, 5X, 6X, XLT, 2XT, 3XT, 4XT, 5XT you may have found how frustrating finding larger size officially licensed basketball apparel can be.  Most stores only carry sizes up to 2X.  We review the elite merchants that actually cater to the big and tall or plus size basketball fan!
Reviews Of Online Merchants Who Carry Big, Tall, and Plus Size NBA Apparel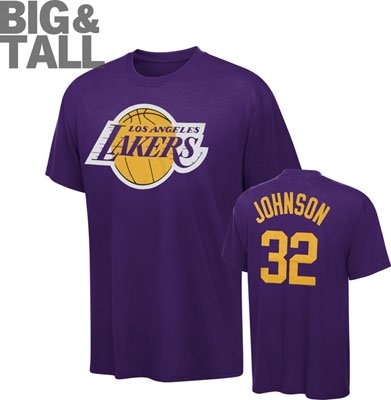 Fans Edge Sports Apparel – Elite company who carries big, tall, and plus size apparel for the vast majority of NBA teams. Upon inspection the only two teams that they don't have larger sizes for are the Memphis Grizzlies, and Toronto Raptors. I will update this as soon as this changes.
Fans Edge Sports has been in operation since the late 1990's and they have built a solid foundation as being a well respected online retailer. They have outstanding customer service (I have ordered through them for 10 plus years). I am a big man (size 4x) so I understand how frustrating it is to find cool professional NBA apparel in big, tall, and plus sizes. This is the reason why this company gets my top recommendation for getting high quality NBA gear in larger sizes.
You are allowed to shop their site by size which is a huge plus as far as I'm concerned. Shopping by size allows you to filter out all the apparel that is only available in sizes up to a 2X! This majority of apparel isn't available in bigger sizes, so why would you want to browse through dozens of pages? When searching for your NBA clothing make sure that you enter your size using a "X" rather than an "XL", size "56", or XXXL.. Their search feature only recognizes the "XL" format. To avoid confusion I have added links to each size that they have available in their NBA apparel inventory. Hope this helps.
Shop Men's Big and Tall NBA Apparel By Size
Shop Women's Plus Size NBA Apparel By Size
Return Policy – 365 day no hassle return policy.  Returns are easy.  Simply send back the package in the box that it came in and specify if you want a full refund or to exchange an item.  Complete instructions are available on their site.
Shipping rates – $4.99 Flat Rate Shipping on orders under 50 dollars.  Shipping is free on orders over $50.00!
International orders – Yes, just like people love the basketball all over the globe, you can order from all over the globe as well!  Dozen's of countries are allowed to order through Fans Edge Sports.  Their website has the complete list of countries.
Order tracking – Yes, and the procedure is quite simple.  Log in to their site (using your login info that you used when you place an order) to view your order status. Find out exactly when it ships and is expected to arrive.
Classic Fit sizing :
| Classic Sizing | XXS | XS | S | M | L | XL | XXL | 3X | 4X |
| --- | --- | --- | --- | --- | --- | --- | --- | --- | --- |
| Size (U.S.) | 0 | 2-4 | 6-8 | 10-12 | 14-16 | 18-20 | 22-24 | 26-28 | 30-32 |
Plus Fit Sizing :
1X
Bust =42.5-46
Waist = 34.5-37
Hip = 45-47.5
Plus 2X
Bust = 46.5-49
Waist = 38.5-41.5
Hips = 49-51.5
Plus 3X :
Bust = 50.5-53
Waist = 42.5-46.5
Hip = 53-55.5
Plus 4X
Bust = 55.5-57
Waist = 49.5 – 51.5
Hip = 58-59.5

Sizes Available : XL, 2X, 3X, 4X, 5X, 6X (XLT extended tall sizes aren't available. I would suggest using Fans Edge Sports if you need tall sizes)
Sports Fanatics – Top of the line merchant who has a diverse selection of NBA apparel, merchandise, collectibles, home decor, and more.. Yes, they do have big, tall, and plus size NBA apparel.  There are some limitations when navigating their site which may frustrate which may frustrate some men and women who need larger sizes.  Their website doesn't allow you to search by size like Fans Edge Sports (my first review on this page).  Their apparel is divided into teams and separate apparel sections (t-shirts, jackets, jerseys, sweatshirt hoodies, etc).  All of the sizes are clumped together and you aren't allowed to shop by size.  All of the apparel that is only available up to 2X is mixed in with big, tall, and plus sizes.  Considering that the vast majority of basketball apparel is only available in sizes up to 2X makes finding the larger sizes a difficult task.. They do have some really nice apparel if you have the time to browse through their inventory however!
Shop Big and Plus Size NBA Apparel at Sports Fanatics.
Apparel available : Jerseys, T-Shirts, Jackets, Tank Tops, Sweatpants, Sweatshirts, Hoodies, Winter Coats, Fleece Zip Front Jackets.
Return policy – Sports Fanatics features an outstanding 365 day return policy!!  This is the longest return policy that I have ever found online!  You can return any product (hassle free) for up to a year after purchase. This allows you the ability to shop for the Holidays year round or for birthdays months in advance!
Shipping policy – $4.99 flat rate shipping, 3 day delivery for orders under $75.00.  Orders ship for free that exceed $75.00.
Order tracking – Yes, simply enter your order # or log in to your account to view updated status on your order.
Amazon – Massive website that has a little bit of everything.  They have a huge selection of NBA t-shirts, jackets, sweatshirts, jerseys, etc….  However, you can't search by individual size so you have to click on each piece of apparel to see what sizes they are available in..  While, you can't search by size I have been able to filter the results to only show the big and tall NBA apparel available.. This at least filters out all the clothing that is only available in sizes up to 2X. Shop Big and Tall NBA Apparel at Amazon. I wasn't able to filter out the smaller sizes for the women but have at least filtered out the men's apparel which will help. Shop Women's Plus Size NBA Apparel at Amazon
Return policy –  You have 30 days to return an item after you have received your product. Returning items is easy.  All you have to do is go to their site and then visit their "Return Center".  You can print off a return printing label and send it back for a full refund.
Shipping rates – Shipping is free on all items that qualify for Free Super Saver Shipping.  You have to spend at least 25 dollars to be eligible. Not all items qualify however.
NBA Store – This is a nice site as well and the only reason why it is listed lower than the others is the fact that they only have a few big and tall t-shirts and sweatshirt hoodies for each team.  They do have something fore every NBA team however.  Here is the link to view their Big and Tall NBA Apparel section.
Sizes Available : XL, 2X, 3X, 4X, 5X, 6X
Customizations – They have a really neat service that allows you to pick the design you want on the front of a sweatshirt or t-shirt.  First you pick the design and then you can choose if you want a players name and/or number on the back.
Individual Team Reviews
We will be reviewing each team separately over time.  Different merchants cater to different teams at their own discretion.  The above reviews were a "general" review.  Merchants will be reviewed by each particular team as well!