MLB Big and Tall, Plus Size T-Shirts, Sweatshirts, Baseball Jerseys
Officially Licensed Team Apparel
The National Pastime is better than ever and fans love to showcase their team spirit and love for their team by wearing officially licensed MLB apparel. However, there is a glaring problem that big, tall, and plus size men and women face who are looking for apparel in larger sizes.. The selection is limited and it's hard to find reputable Online merchants who sell officially licensed baseball apparel in sizes above a 2X.. We review all of the best Online stores that cater to customers who are looking for MLB big, tall, and plus size apparel.
Each store keeps different inventories for different team so we will review each particular team over time. For the time being we will give a general overview of what each store has to offer for baseball fans. The stores listed below carries big, tall, and plus sizes in XL, 2X, 3X, 4X, 5X, 6X, XLT, 2XT, 3XT, 4XT, 5XT. We haven't found any baseball apparel in sizes larger than the ones listed at this time.
Reviews Of Merchants Who Carry Big, Tall, and Plus Size MLB Apparel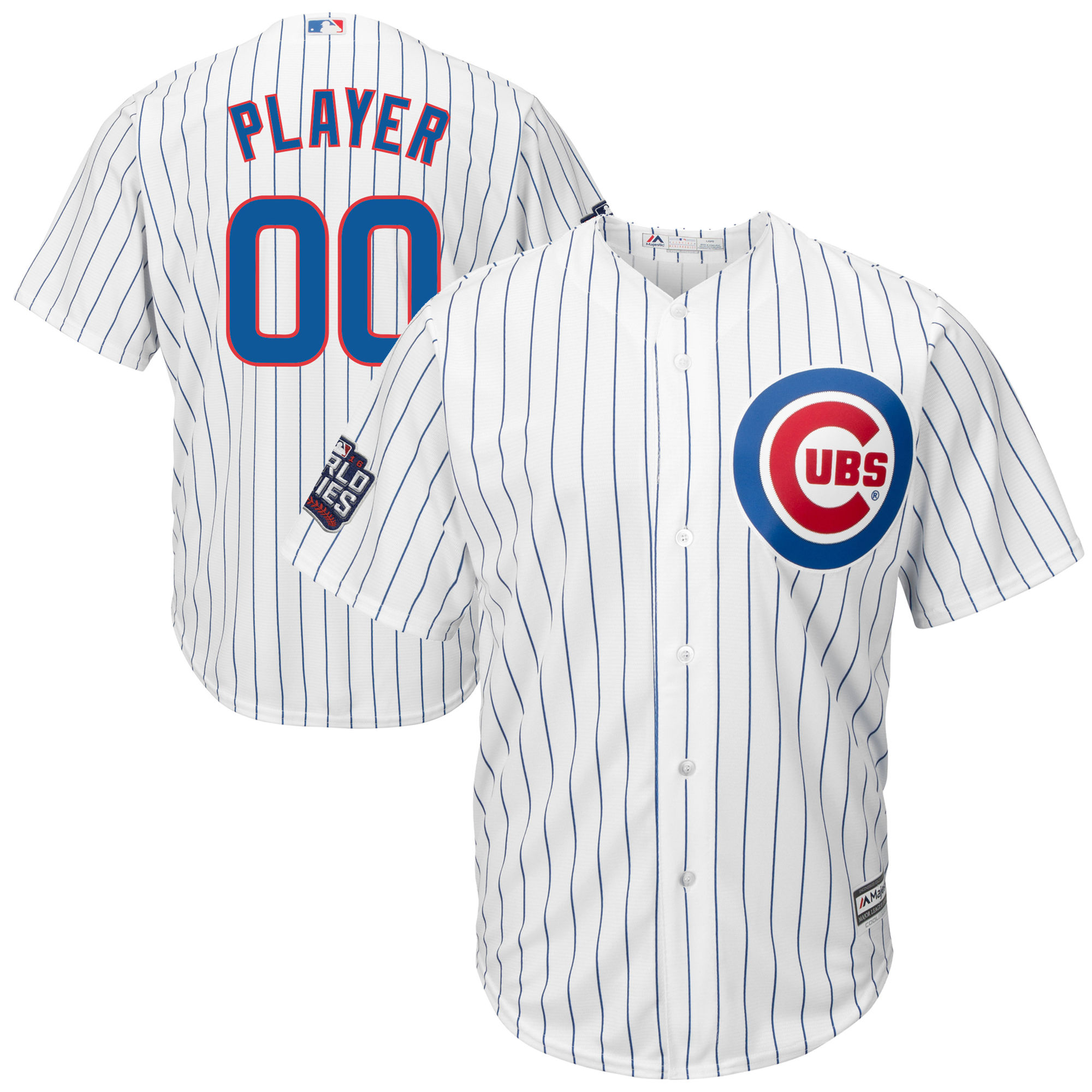 #1 Fans Edge Sports – This top of the line Internet retailer probably has the most diverse collection of MLB apparel in big, tall, and plus sizes that I have come across. The have been in business since the 1990's and have built a loyal customer fan base through excellent customer service and high quality officially licensed sportswear.
Men's Big Sizes Available : 2X, 3X, 4X, 5X, 6X, XLT, 2XT, 3XT, 4XT, 5XT
Men's Tall Sizes Available : XLT, 2XLT, 3XLT, 4XLT, 5XLT
Women's Plus Sizes Available : XL, 2XL, 3XL, 4XL, 5XL
MLB Apparel Available : Baseball jerseys, jackets, sweatshirts, hoodies, long sleeve shirts, sweatpants, tank tops, and pajama pants.
Return policy – Fans Edge Sports has a no hassle 60 day return policy on all of it's sports merchandise and apparel. Simply send it back in the same box that it was delivered in for a full refund. Exchanges for different sizes are acceptable as well.
Shipping Rates : $4.99 on orders under $75.00. For orders over $75.00 the shipping is FREE!
Fans Edge Sports is the only online store that I found that allows you to search by individual sizes. This is a huge advantage for men and women who need larger sizes because the majority of each teams baseball apparel is only available in sizes up to 2X. When you perform a search you have to be certain to enter "your size" + X into the search box.. For example if your looking for a "3XL MLB Jersey" you should enter the search as "3X MLB Jersey" rather than 3XL, or XXXL.. All are the same sizes but their search feature only recognizes the XL format. To make everything easier I have provided links to each of the big sizes that they have available for men and women.
Shop Men's MLB Big and Tall Apparel By Size
Shop Women's Plus Size MLB Apparel By Size
(Size charts are available on each product page that you choose to view)
International Shipping – Yes, they ship to dozens of countries all over the world. India, China, United Kingdom, and many more.
Sports Fanatics – They have a nice selection of big and plus size MLB apparel but are quite limited in extended tall sizes. They also have an excellent selection of team merchandise and home decor. If you need "tall XLT" sizes I would recommend shopping at Fans Edge Sports, who I reviewed above.
Shopping at Sports Fanatics for Big and Plus sizes can be frustrating at times because you can't sort or search by size like you can at Fans Edge Sports. They do have larger sizes but you have to click on each particular MLB t-shirt, jacket, jersey, sweatshirt hoodie, etc… and see what sizes the apparel comes in. If you are pressed for time I would recommend Fans Edge Sports. If you don't mind browsing through their apparel inventory they have some really cool gear.
Return Policy – Sports Fanatics has the best return policy I have ever found for a Online sports store. They employ a hassle free 365 day return policy on all of their merchandise and apparel. Yes, you have a full year to return any items that you are unsatisfied with! This is ideal for fans who like to shop year round for the Holidays. Shopping out of season is the best way to get great deals! Football sales during the baseball season and vice versa.
Big Sizes Available : 2X, 3X, 4X, 5X, 6X
Plus Sizes Available : XL, 2XL, 3XL, 4XL, 5XL
Tall Sizes : I would suggest using Fans Edge Sports for sizes XLT, 2XT, 3XT, 4XT and 5XT
Shipping Rates : 3 Day $4.99 shipping
Order tracking – Simply log in to their site to find out updated tracking info on your order.
Shop Men's Big and Tall MLB T-Shirts, Jerseys, Sweatshirts and more at Sports Fanatics.
Shop Women's Plus Size MLB T-Shirts, Jerseys, Hoodies and more at Sports Fanatics
#2 Amazon – One of the most popular retail sites on the internet and yes they do have big, tall, and plus sizes for Major League Baseball. There are plenty of reasons to shop with them, but for men and women who need larger sizes it can be difficult to find the apparel that you need. You can't search by individual size so you are left with searching through hundreds of apparel items. The vast majority of MLB t-shirts, jackets, jerseys, sweatshirts, sweatpants, etc… aren't available in big, tall, or plus sizes. So, finding apparel in your size can be tiresome and difficult. If you do have time to find apparel in your size, there are reasons to shop with Amazon.
Free Shipping – Yes, free shipping is available on all orders over $25.00. There are some items that aren't eligible but nearly all of the big, tall, and plus size MLB apparel that I came across did qualify.
Order Tracking – Yes, it is quite easy to track all of your orders. Simply log in to the site and you can see when the items have shipped and when you should expect delivery. Shop Plus Size, Big and Tall MLB apparel at Amazon.
Individual Team Reviews
The reviews listed above were broad and general. Each MLB team will be reviewed individually to find the best Online stores that carries the best big, tall, and plus size apparel for each team.
Baltimore Orioles – Baseball is back in Baltimore and Orioles fans are loving every minute of it.  Find out which stores carry the apparel that you've been looking for in the sizes that you need.
Boston Red Sox – Cheering on the Red Sox at Fenway Park is an experience every Red Sox fan should experience.  Be sure that you have your MLB team gear on for when it's time to play ball..  See what online retailers carry the sportswear in the sizes that you need.
Chicago Cubs – Theo Epstein and the Cubs are started over from the ground up to rebuild their franchise the right way, through their farm system.  Guess what?  It has paid off!  In 2016 the Chicago Cubs broke the silly curse that hung over the franchise and made it to the World Series for the first time since 1945!  This team is not only really good, they are young and under contract for years to come.
Cincinnati Reds – Joey Votto leads the way, but with speedy Billy Hamilton burning up the base paths and making baseball exciting in Cincy!
Cleveland Indians – The Cleveland Indians have rebuilt their franchise and have assembled a team that made it to the World Series in 2016.  Terry Francona is a superb manager and has brought out the best in this young team. Fans have been waiting for baseball fever to return to Cleveland, and the Tribe is back to make some noise for years to come. Check out the reviews for merchants who carry officially licensed Cleveland Indians sportswear in sizes XL, 2X, 3X, 4X, 5X, 6X, XLT, 2XT, 3XT, 4XT and 5XT
Detroit Tigers – The Detroit Tigers were World Series bound once again in 2012! Find the stores that carry officially licensed big and tall Detroit Tigers playoffs t-shirts, sweatshirts, jackets, jerseys, pajama pants, tank tops, and more.
New York Yankees – The "Pride of the Yankees" is better than ever and you know this franchise will never be down for long.  They have won more World Series of any team in MLB and show no signs of slowing down. Review the merchants who carry big, tall, and plus size NY Yankees team gear and find out which stores carry the clothing that you have been searching for.
Philadelphia Phillies – Pete Mackanin is the new coach for the Phillies and he wants to bring another Championship back to Philadelphia.  Their is a fresh new outlook and excitement as the Phillies continue to progress their talented youth movement rising through the organization and making an impact with the big club.  Share in the excitement with big, tall, and plus size apparel made exclusively for their fans.
Pittsburgh Pirates – The Pittsburgh Pirates have a rejuvenated fan base with a young and talented team led with the likes of Andrew McCutchen, Gerrit Cole, Starling Marte and more.  Find the Big and tall or plus size Pirates t-shirts, hoodies, shirts, or jerseys that you have been looking for.
San Francisco Giants – Congratulations to the San Francisco Giants and their fans.  Celebrate the Giants 2012 World Series berth with one of their officially licensed jerseys.  Official commemorative patches are available separately or sewn on to the jersey. Read reviews of all the stores that carry their officially licensed 2012 World Series gear.
Seattle Mariners – Robinson Cano is the new star in Seattle.  Mariners fans couldn't be more excited as they have high hopes for post season play. His jerseys are already in and fans are ready to make some noise.
St. Louis Cardinals – The STL Cardinals have won 11 World Series, 18 National League pennants and are hungry for more! Check out all the cool gear available in larger sizes and compare which merchant suits your needs the best.  Officially licensed MLB sportswear.